Liberate your
3D assets
3D data management and display
Designed by educators
for educators
Visualise the potential of your organisations rich 3D content
Advanced tools for analysis and communication of 3D objects
Individually branded SAAS offerings: your data, your platform, your way
Easy-to-use interface built upon modern, flexible and reliable technologies
Web based, no plugins, all platforms.
Pedestal 3D is a SAAS 3D CMS
Pedestal 3D offers organisations a custom platform for self management of 3d assets for use in learning and teaching, museum and general web contexts.
Pedestal 3D is a subscription based Software As A Service (SAAS) Content Management System (CMS) for 3D mesh data. We offer a scale of license types from light to standard through to enterprise to allow your use to scale as you need it.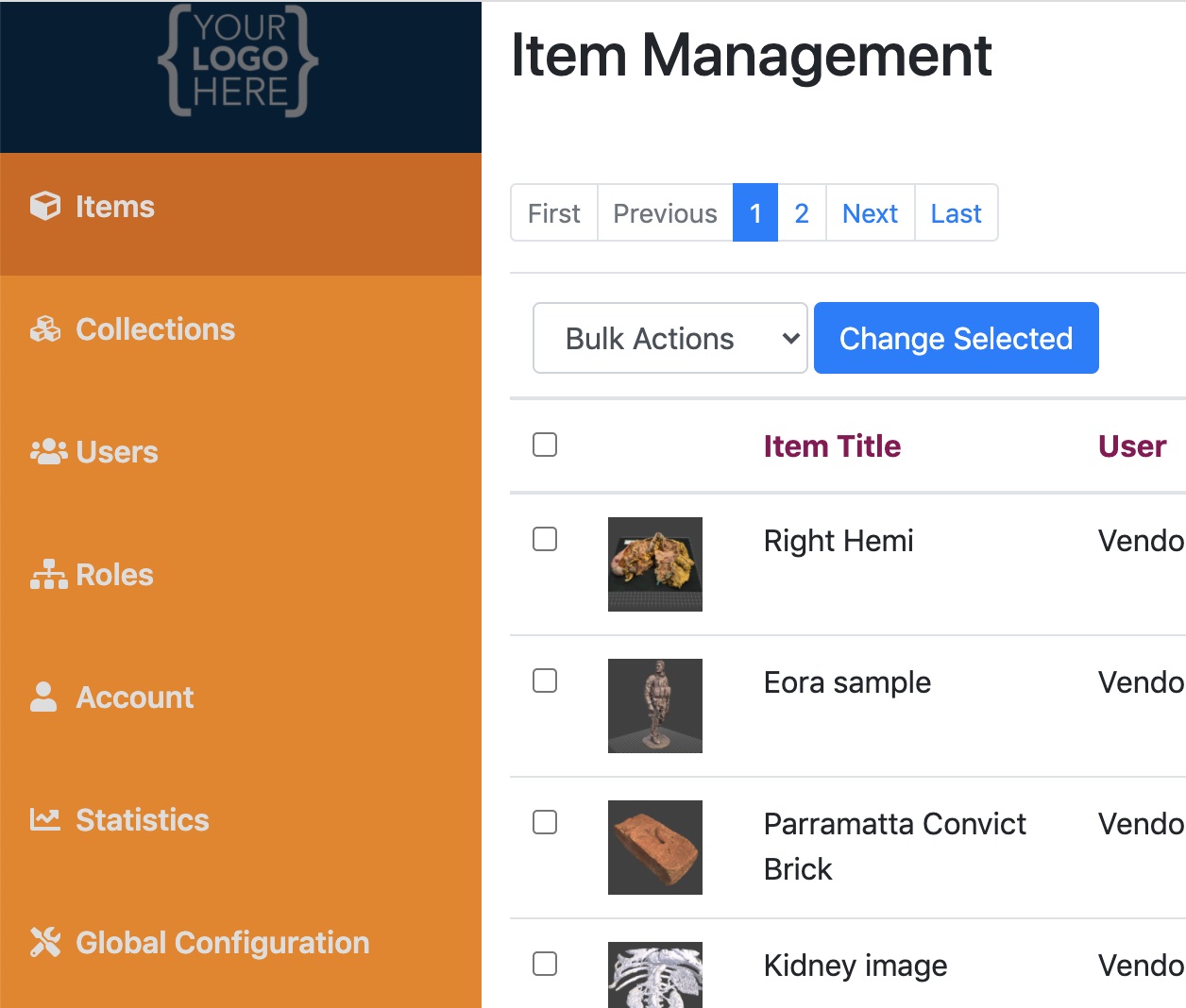 Pedestal 3D has custom tools for management and measurement of scale, object level annotations, multiple object views for different audiences, cross sections and other advanced manipulation tools.
With solid role-based user management and simple and streamlined form-based upload processes, Pedestal 3D is simple to learn and powerful to use for your organisation. We have developed a full branding system and ability to fully customise the look and feel of your instance however you want.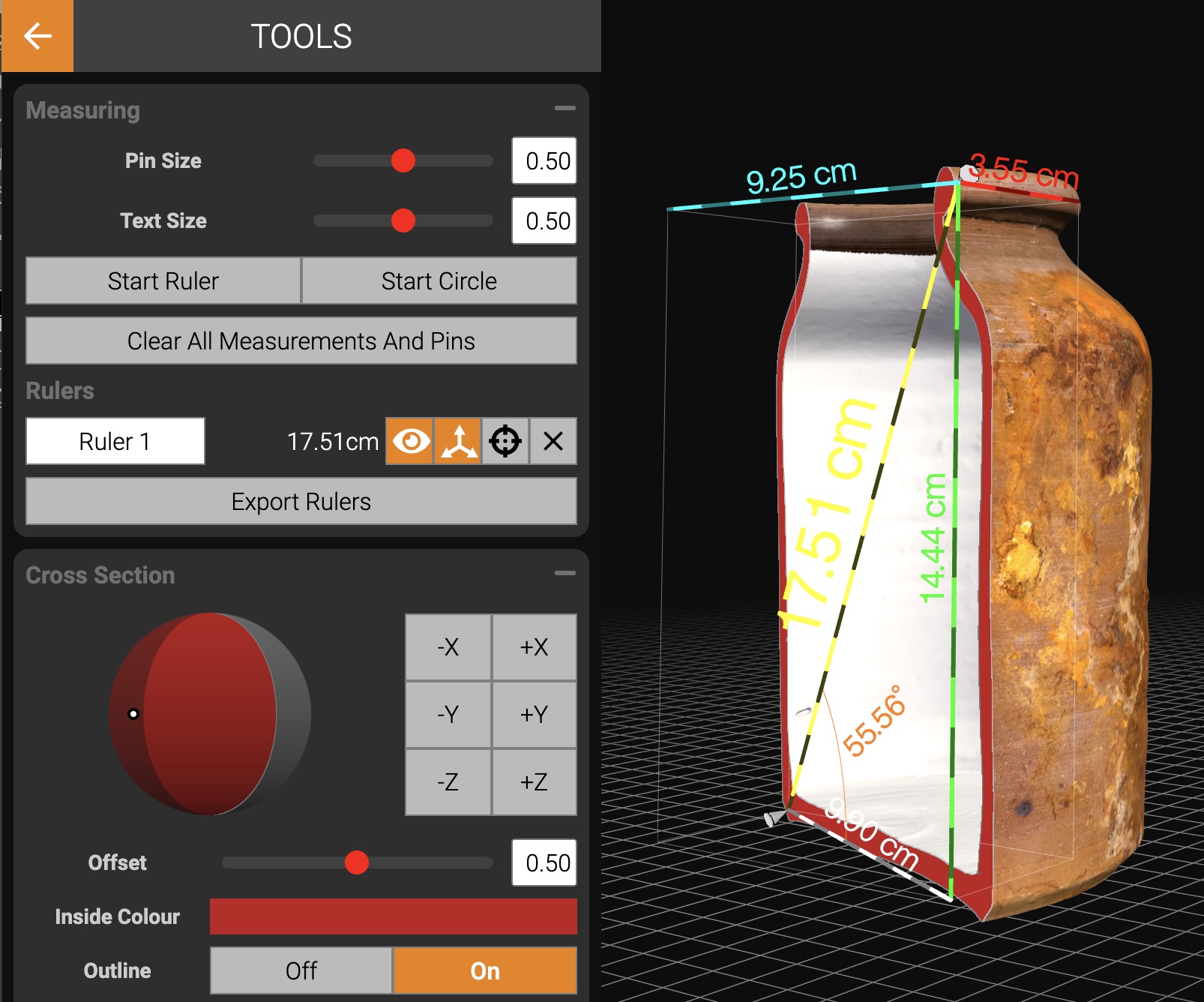 Our viewer couples modern web frameworks with a simple and elegant full screen interface to allow for a perfect 3D viewing experience regardless of device or operating system. We have designed the interface so your end users will be able to pickup and use your 3D items and embeds easily without training, yet have access to useful tools such as measuring, screenshots and adjustments to the object properties and lighting.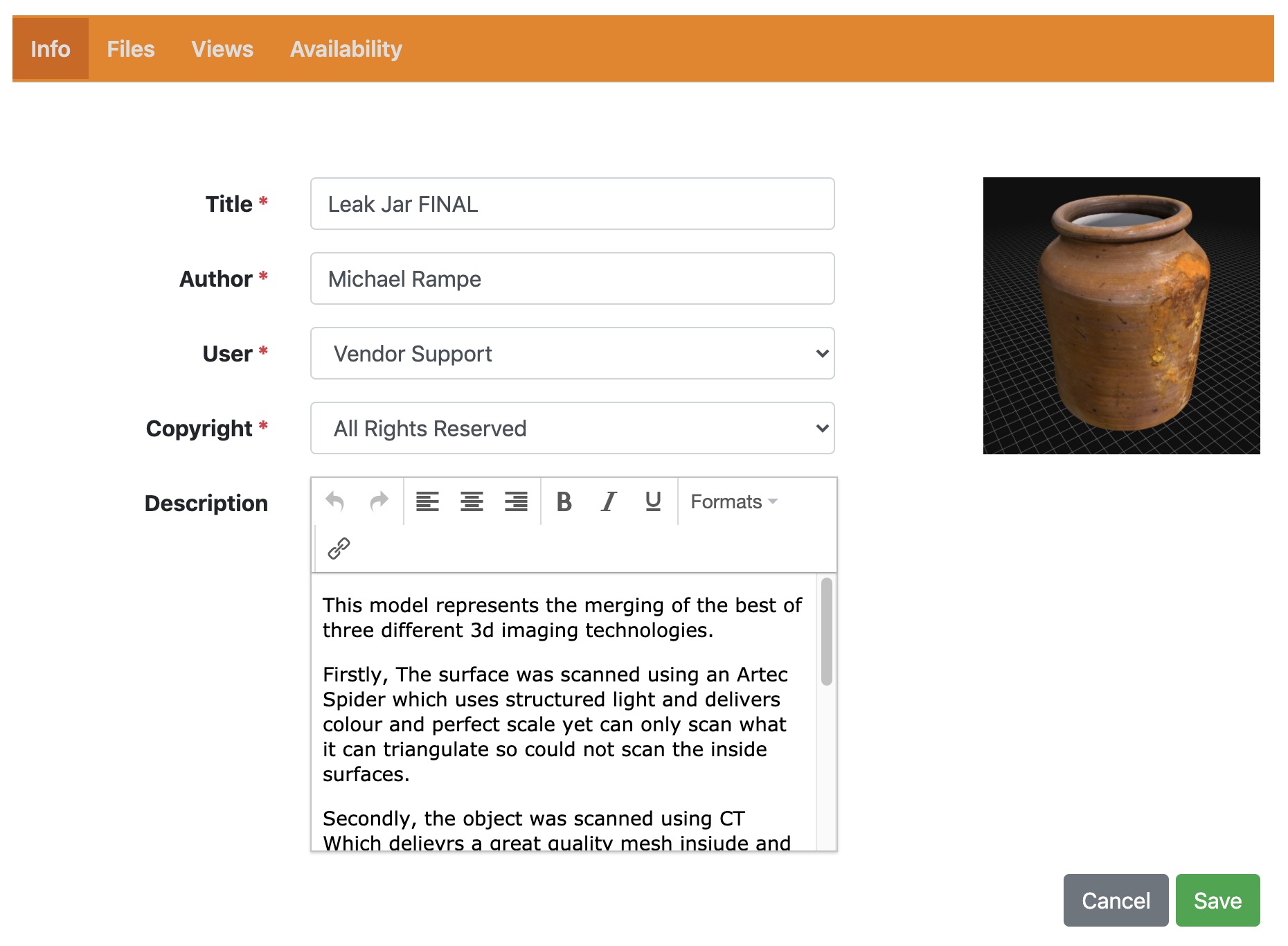 Let's Chat
Your new 3D platform
Want to know more about our product, pricing models or just have some ideas for 3D imagery you want to chat about, send us a message and one of our friendly staff will be in touch in no time.
From humble beginnings
Pedestal 3D emerged
We want to improve learning, research and outreach
Explore our updates
throughout the industry
We regularly update our blog with the latest in industry trends
(Coming soon!)